Hosting Choir – Philharmonic Children's Choir Dresden

An Ambassador of Dresden
Originally suggested by Kurt Masur, the Dresden Philharmonic Children's Choir was founded in 1967 and counts to one of the leading Children's Choirs in Germany. Since 2012 it is conducted by Prof. Gunter Berger and currently consists of approximately 140 Children between the ages 5 and 18 in different formations in which they receive an ambitious musical education over several years.
The choir plays a major role within the Dresden music scene and as an ambassador nationwide and as well as abroad.
The Dresden Philharmonic Children's Choir performs in many choir-symphonic concerts and distinguishes itself with its own organized concerts. Through a close bond with the Dresden Philharmonics results the high musical standart, which leads them, with professional and continuous work, to the ability to provide such a diverse  repertoire of choral music. It ranges from Renaissance music as far as contemporary choir pieces, which at times were commissioned and premiered by the choir. Folksongs and so called "Crossover" are also adapted to the choir's program. Of its quality testify numerous 1st prizes at national and international choir competitions together with many concert tours to meaningful musical megacities in Germany, to Japan, China, Australia, Africa, to the United States and the United Arab Emirates.
In Dresden the Children's Choir acts as the host of the International Children's Choir Festival which takes place every two years.
Several CD-recordings, radio-, TV- and movie-productions show the musical versatility and wide-ranging styles of the Philharmonic Children's Choir.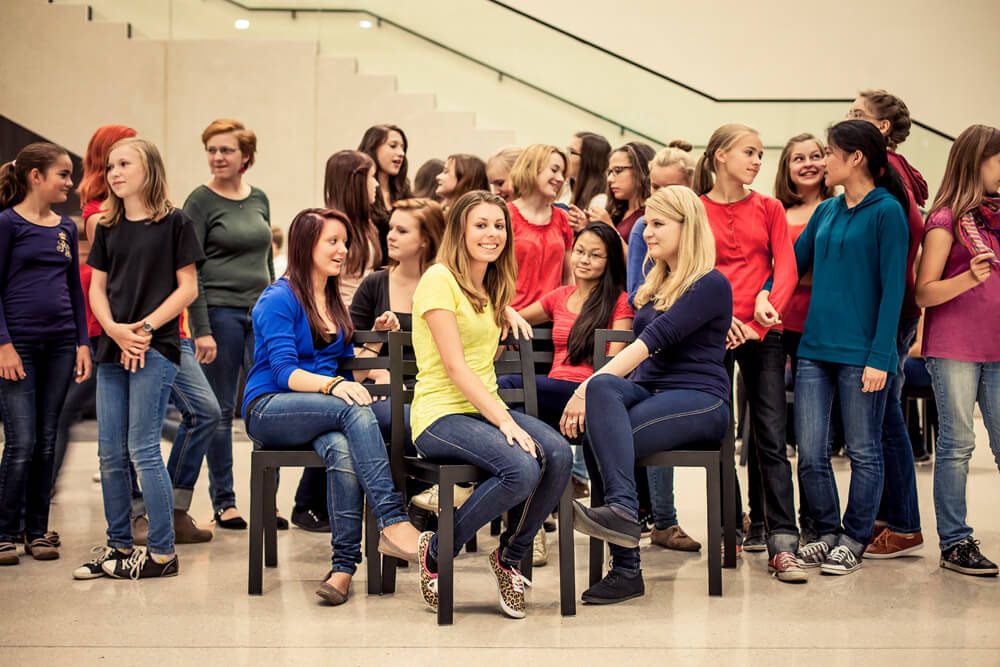 Choirmaster & Artistic Leader of the Festival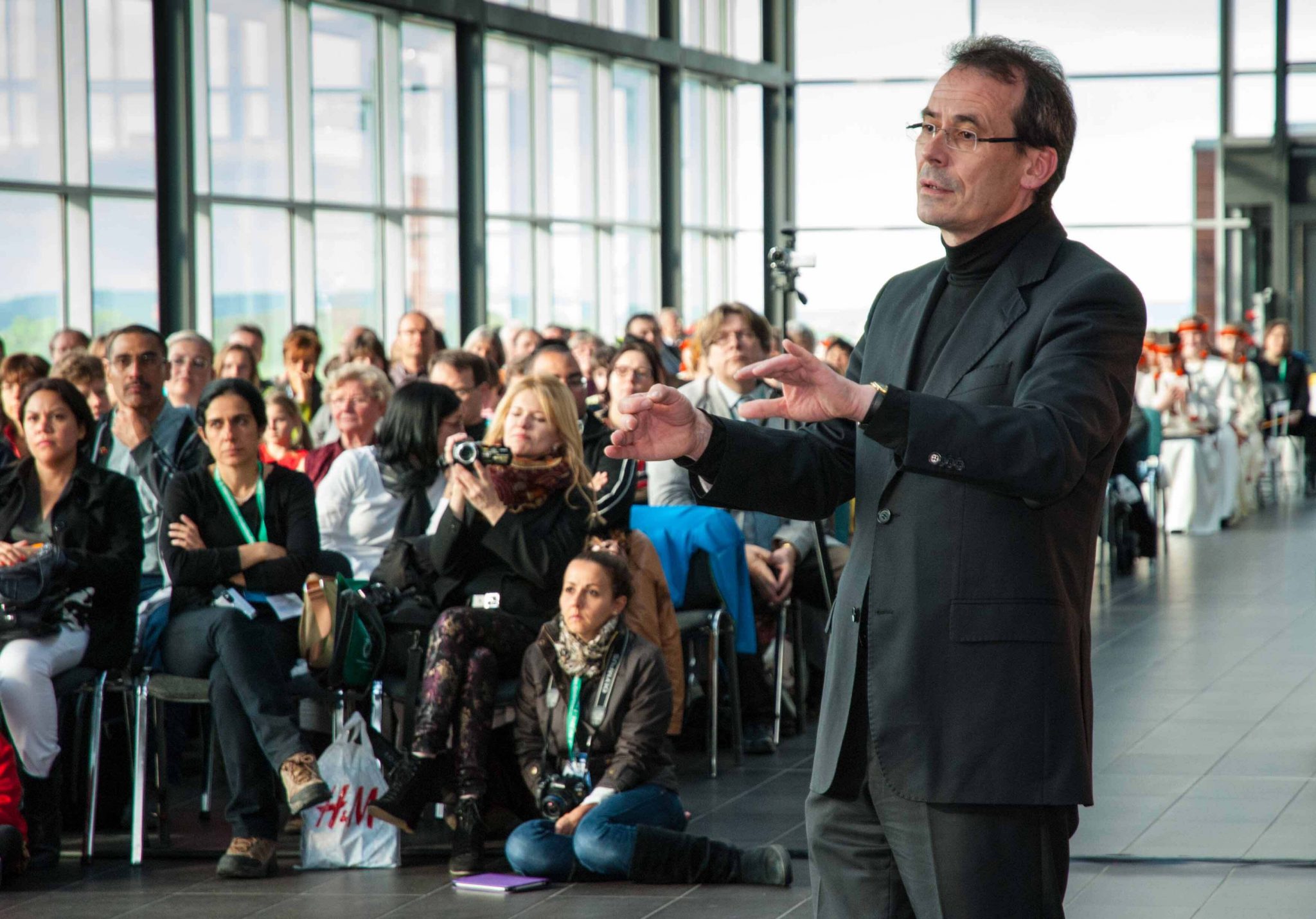 Prof. Gunter Berger
Gunter Berger, born in 1962 in Greifswald, received his musical education in the subject school music at the College for Music >>Franz Liszt<< in Weimar and at the College for Music and Theatre >>Felix Mendelssohn Bartholdy<< in Leipzig in the subject of orchestra conducting.
Since 1990 he's been dedicating himself mainly to choir music. From the same year until 2011 he lead the MDR Childrens and Radio Choir to Europe-wide success with great passion and strong commitment. Beyond that he worked with the Gewandhauschor Leipzig, the Berliner Capella and many other ensembles. Since the beginning of the season 2012/13 he runs the Philharmonic choirs in Dresden as conducter. Due to his many years of experience in choir matters and musical education it was possible to expand the repertoires of both choirs and to upgrade the techniques of musical education for the young and the adult choirists. His programs – which are convincing to critics as well as to the audiences – have reached a solid status in the concert planing of the Dresden Philharmonics.
For many years Prof. Berger has been teaching at musical colleges and universities, among others from 2009 until 2012 as professor for Choir and Ensemble leadershipat the College for Music >>Franz Liszt<< in Weimar. Now he is holding a position in teaching Choir and Orchestra conduction at the College for Music in Dresden, since 2015. Additional to that he is often asked to be a guest for special choir project e.g. for the "Liederbörse",  a project initiated by the Berlin Radio Choir.
He's been engaged in many workshops and seminars to pass on his knowledge and expertise throughout many years.
At any time he points out the relevance of every single choir individual: "In a choir, every voice is important. At a point, when it succeeds to pair the individuality of a voice with very own emotions and bring them to life, moments of the most intense musical experience flourish. To share those experiences with our audience and to step into a spiritual and emotional exchange with themis my goal for every concert."
Gunter Berger is member of the Music council of the German Choir Association.
Become a member of the Philharmonic Children's Choir!