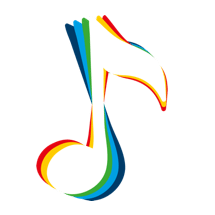 A Team that Builds Bridges and Creates Intercultural Encounters.
Internationales Kinderchorfestival Dresden e. V.
The initiative to organize an International Children's Choir Festival was initiated by the host – the Philharmonic Children's Choir. From 2006 to 2010 the project was continued with the help of many parents of choir children under the artistic direction of Prof. Jürgen Becker. The founding of an independent association, which was able to devote itself to the festival idea and its implementation, was the logical consequence.
The new association "International Children's Choir Festival Dresden e. V." was founded on 07.02.2011. In 2012 it was admitted to the register of associations. The regular members of the organizers have not changed since then. All members of the team work voluntarily and with passion on this project and want to preserve the tradition of the festival.
Support us to build bridges
The International Children's Choir Festival Dresden is financed in an honorary capacity and exclusively through funds and donations.
For this reason, we depend on your support and are grateful for every donation as a partner.