Every festival is guided by the magic of our premiere. National and international composers honour us by composing a work adapted to the tonal diversity of our musical guests and letting all voices shine in their full glory.
On may 3rd 2020 the world premiere will be performed at our final concert at 6 p.m. in the Dresden Kulturpalast.
Buy tickets here.
Full of anticipation we would like to introduce our composer for the upcoming International Children's Choir Festival 2020: Esmeralda Conde Ruiz.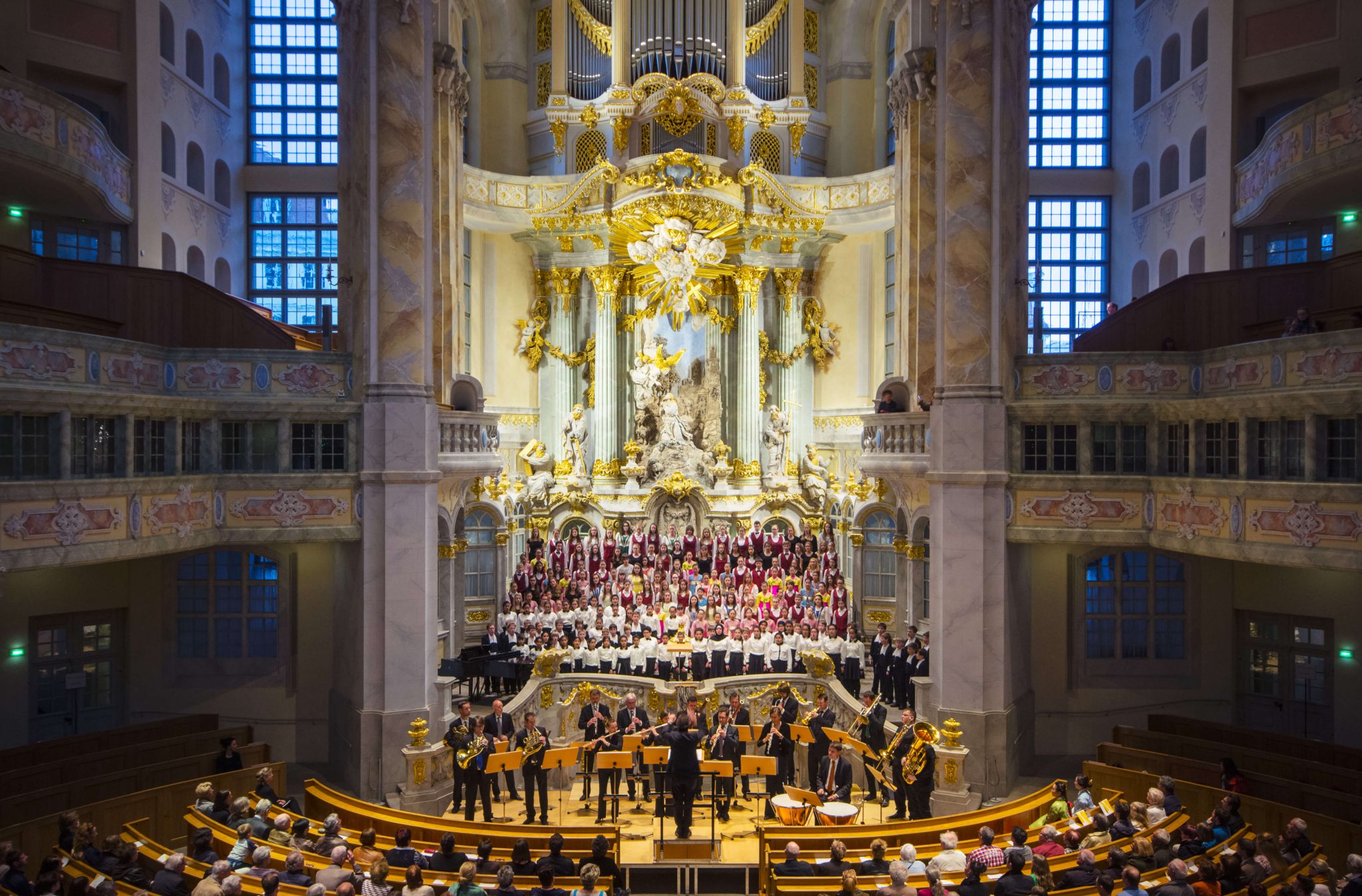 Esmeralda Conde Ruiz
Esmeralda is a London based composer of contemporary music whose work spans choir, film and multimedia projects, and has already won several international prizes. She has written works for ensembles such as Stargaze Orchestra (Holland), Berliner Ensemble (Germany), Psalmodia Radio Choir (Poland) and The Fretful Federation Mandolin Orchestra (UK) . Her music has been performed world wide from classical concert halls, night clubs, adverts, films, installations, documentaries, museums to regular broadcast on BBC Radio 3.
Esmeralda is currently writing Matthew Herbert's 'NEIN!', an adaptation of Beethoven's 9th symphony for orchestra, choirs and mobile phones, commissioned by Barbican, Luzern Festival and Schauspiel Luzern and conducted by Andre de Ridder.
She has also created 'GrandMother', a visual choral piece for large scale female choir of 300 voices. All lyrics are taken from interviews with grandmothers from all over the world and the piece has been showcased at Women Of The World Festival (WOW), Southbank Center, The Old Church and Union Chapel.
In 2018 Esmeralda wrote 'Ice Lament', a choral sound landscape for contemporary artist Olafur Eliasson's iceberg installation 'Ice Watch' at Bankside, Tate Modern. A choir of over 40 singers created rich sound landscapes while singing into the blocks of ice.
Esmeralda also works as a choral conductor. Her most celebrated choral work was the creation of the choir of 500 for Peter Liversidge's 'The Bridge'. She is the only person to have conducted a mass choir inside the Turbine Hall, the centrepiece of the opening of Tate Modern's extension in 2016.
As a Music Director Esmeralda is currently creating for Turner Prize winning artist Susan Philipsz's the 'Station Clock', a giant aural clock of 1,000 singers that will be permanently installed inside the new HS2 train station. It has been called the most ambitious public art commission in Birmingham's history.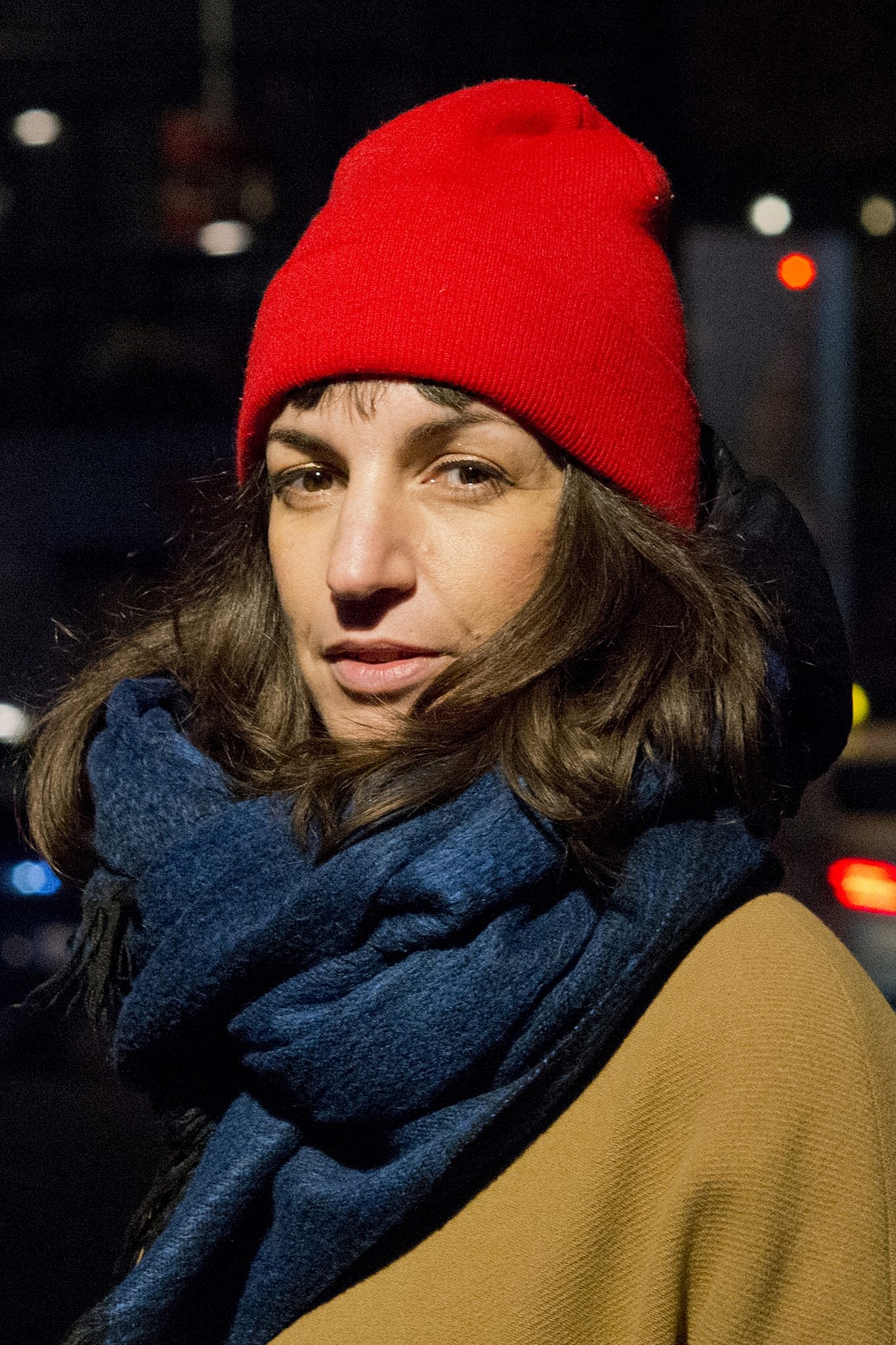 "I was raised between Spain and Germany and grew up in two very different cultural worlds. That fusion of cultures is something that resonates strongly with me and my work and I am absolutely delighted to be commissioned by Internationales Kinderchorfestival Dresden to create a new piece for 250 children from all over the world for 2020."
The composer is particularly concerned with the current climate strike. She uses music as a mouthpiece between the generations. 'A Good Place' is the final part of her 'Waste Trilogy' and shows the journey from despair to a message of hope. All work by Esmeralda Conde Ruiz has a visual component to it. 'A Good Place' is intended to simulate a sunrise, a new beginning.
"The work starts in the dark which represents our failing efforts to protect our environment and finishes with the hope I felt when I saw little children picking up rubbish in my local park."
In addition to multi-lingual voices, a delicate hum and a powerful choral finish, the organ of the Dresden Kulturpalast is also used. In the finale, the power of the rising sun is to be imitated by this organ.
Text
Mh mh mh
Doo doo doo doo doo doo
Doo doo doo doo doo doo
Doo doo doo doo doo doo
Doo doo doo doo doo doo
I want you to panic
I want you to panic
Panic?
Change!
Change?
The earth is what we all have in common
Was wir gemeinsam haben ist diese Welt
There are good people
This is still a very beautiful world
Beautiful world
Beautiful world
This is a good place to start
This is a good place to start
This is a good place to start
This is a good place to start
A good place to start.
The musical sunrise will be accompanied by the Little Sun Foundation for our final concert. Nearly 300 Little Suns will rise in the Dresden Kulturpalast for the world premiere of 'A Good Place' and with your help will be sent to regions without access to electricity.
More information will be available soon.